NETLOOPZ MUSIC LIBRARIES
Netloopz is a wholly owned division of McCartney Studios, and they're short music and sound effect beds that were created and designed specifically for content producers, music supervisors, filmmakers and creative production houses. The idea behind Netloopz is to provide cost efficient musical alternatives to the traditional music libraries.

With various genres and hundreds of tracks, more often than not, we are able to easily locate the right music for your production.
Custom cues and scoring services available upon request.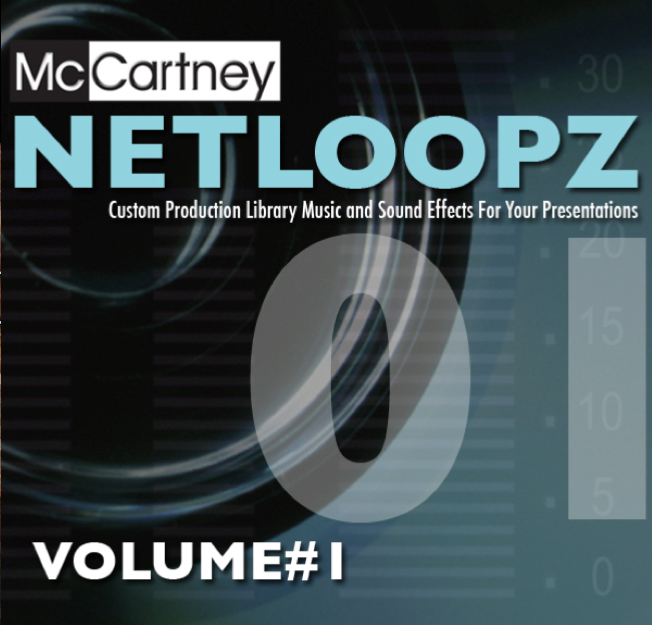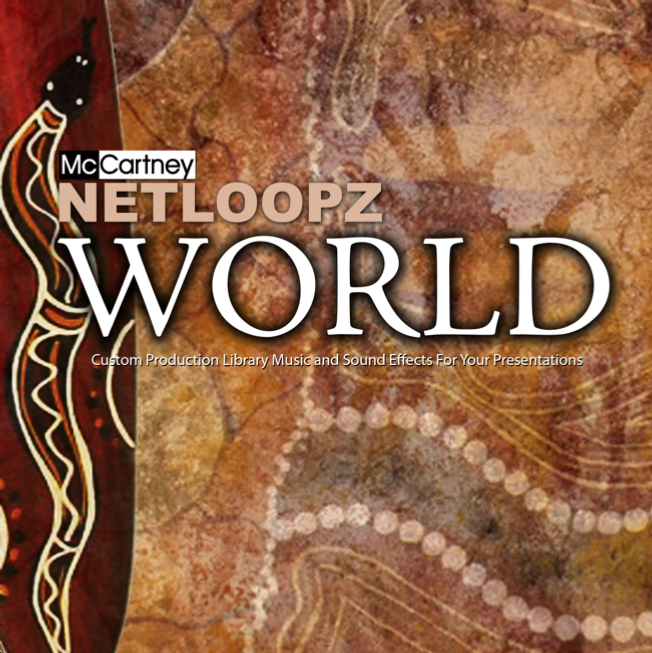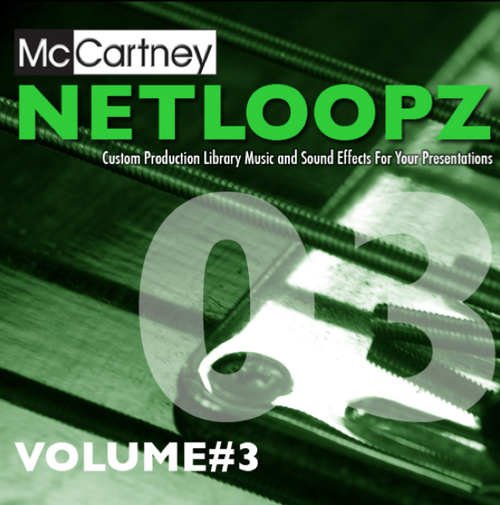 MS Pro
Our co-founder Ruth McCartney and MSPro President Barry Coffing have been working together on music projects in the USA, Europe and even Russia and Armenia since 1990, and as such, the post-production team at McCartney Studios has an unparalleled knowledge of, and complete access to their music library platform.
The platform houses over 350,000 music tracks, searchable by 500+ genres / sub genres and criteria, and we can help you with placement fees, music clearance, re-records, Harry Fox Agency buyouts, copyright paperwork and all those other pieces of US copyright law you don't want to have to hire an attorney for. Well, with our additional music services in post-production, now you don't have to.
Founded in 2005 by Barry Coffing, CEO, Music Supervisor, Producer and Songwriter
"I started this company with my musician and filmmaker friends in a basement bedroom. We used our own song catalogs and our short movies that needed music. But when we needed outside songs, we decided to build a better mousetrap.
At that time there were only a handful of online catalogs offering independent pre-cleared music. We asked: What kinds of music do films, TV, ads and corporate need? Every kind known to man! How should it be delivered? Not just mp3s — .wav files, lyrics, writer/pub info – and info on the artists, producers and writers! What is the easiest way to search, find, price and license the rights for music to music supervisors? We figured it out — and now 10 years later we've grown to 10,000 indie labels, 350,000 tracks and thousands of placements. I couldn't be more proud of the team that got us here. Now with our Springboard Festivals and music conferences, we are truly finding the best independent music in the world, and bringing it into the marketplace for anyone who needs music. And working with agencies and production houses like McCartney who have access to our back end, I must say, the future of music is very once again, very exciting!"
Paul F. Antonelli
Paul F. Antonelli is an award-winning music supervisor, composer and associate director with extensive experience in all facets of music production. Winner of four Emmy® Awards, and nominated for fourteen more, Paul has worked on Days of Our Lives, and The Young and the Restless, as a music supervisor/associate director. Previously, he worked in New York on As The World Turns for CBS. For nine seasons prior, Paul had been combination associate director/music editor and music supervisor on NBC's Passions, receiving his second Emmy Award for the 2003–04 season.
Before coming to Passions, Paul was music supervisor and associate director for Aaron Spelling's Sunset Beach for its 1998–99 run. That was preceded by two very successful years in New York when executive producer Francesca James brought him in to take over the music department at All My Children, where he won his first Emmy in 1999.

Paul grew up in Boston, graduating from high school just before Elvis died in 1977. After studying music at the University of San Diego, Paul wanted to join a rock band, and moved to Los Angeles. By 1979 he was working as head DJ at the legendary Rainbow Bar & Grill on the Sunset Strip when he was hired at ABC-TV to become the studio's music coordinator. He helped choose music for a variety of shows in production at the time, including The Academy Awards®, The American Music Awards, Good Morning America, Eye on LA and General Hospital. Taking advantage of ABC's excellent educational assistance program, Paul continued his studies at UCLA majoring in music and recording engineering.

At this time Paul also played keyboards in the band Animotion, which scored an international hit in 1985 with "Obsession." But even better opportunities beckoned. Having already music coordinated and written cues for General Hospital, Paul was ideally situated when Gloria Monty, the executive producer responsible for the General Hospital phenomenon, invited him to join the show. But after writing more music for GH, Paul became interested in writing full-time and left GH to form a music company, MusiCum Laude, and now consults and supervises for McCartney Studios production both large and small.
WE 3 KINGS
At McCartney Studios, we go back with the Brandt Brothers for over a decade. If we can't find it for you off the shelf from our NetLoopz library, we will work on your concept with them and get you a custom composition. Trust us, you've already heard these guys' music more than once. Let us introduce you.
They are an award winning custom music creative house that has composed over 70 theme songs and countless underscores/songs for network and cable television, film, documentaries, national advertisers and many major sports franchises.
"Our network of songwriters has composed and produced original songs for major recording artists such as Barry Manilow, Carlos Santana, Chicago, Deep Purple, Kansas, Faith Hill, Billy Ray Cyrus, Naughty By Nature, Ya Kid K (Technotronic), The Spiritual Machines and Whiskey Falls among others; many of which charted on Billboard. We have utilized our experience in the recording industry by using all medias to exploit multiple revenue streams from the content we create.
As lead composers for dozens of shows, we pride ourselves on working closely with agencies and production companies thus making it effortless for them to place the right music in their clients' productions. Our in-house team can react quickly to any necessary musical needs by locating the appropriate piece from our catalog or composing custom music and songs to fill your needs whatever the project.
Whatever type of project you have in mind, we have the perfect musical accompaniment to help it come to life. With a production music library of over 16,000 high quality and largely unexploited music tracks, your project's producer can easily work with us to locate the perfect sounds to match the mood, budget and platform for any project."